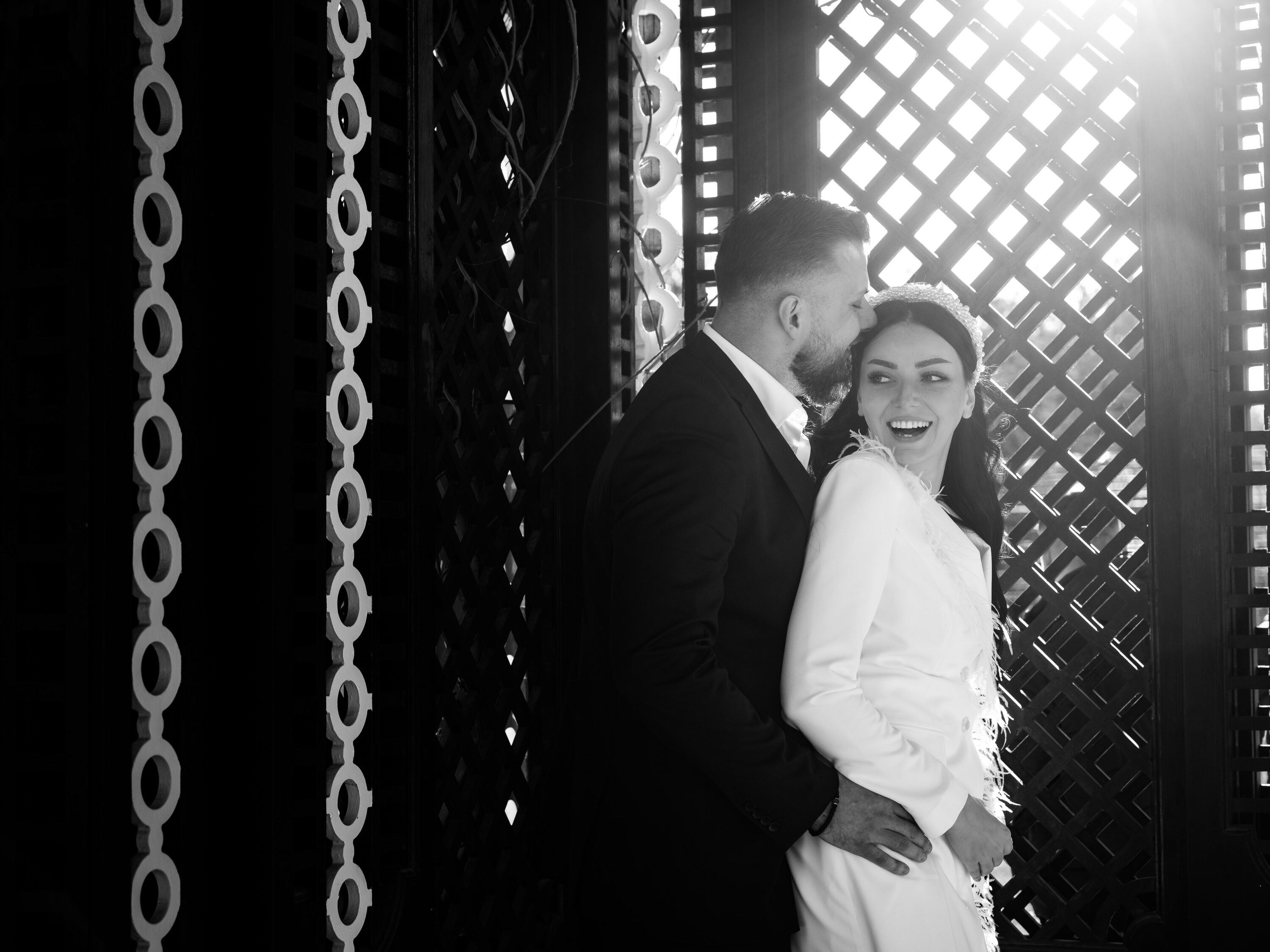 I am very happy to tell you about the beautiful wedding of Bojana and Aleksandar, with wedding photos in the picturesque Schönbrunn Palace garden. I had to fill in at short notice for a colleague who had fallen ill. But we were rewarded with beautiful Christmas atmosphere and a great photo location.

Schönbrunn Palace Garden offers a breathtaking backdrop for wedding photos. With its vast green spaces, gorgeous flowers and romantic castle architecture in the background, it is the perfect place to capture your love. Bojana and Aleksandar chose this place after we went through some options and I must say their photos turned out just gorgeous.

I had the honor of photographing their wedding and it was an unforgettable experience. The love and affection they have for each other was so palpable and I was able to capture it in each image. It was a joy to document their beautiful story and I am so grateful that I was able to be a part of this special day.

I hope that Bojana and Aleksandar's photos will inspire you to capture your own love story in this gorgeous place. If you are still looking for a wedding photographer in Vienna then feel free to check out my offer and get in touch.