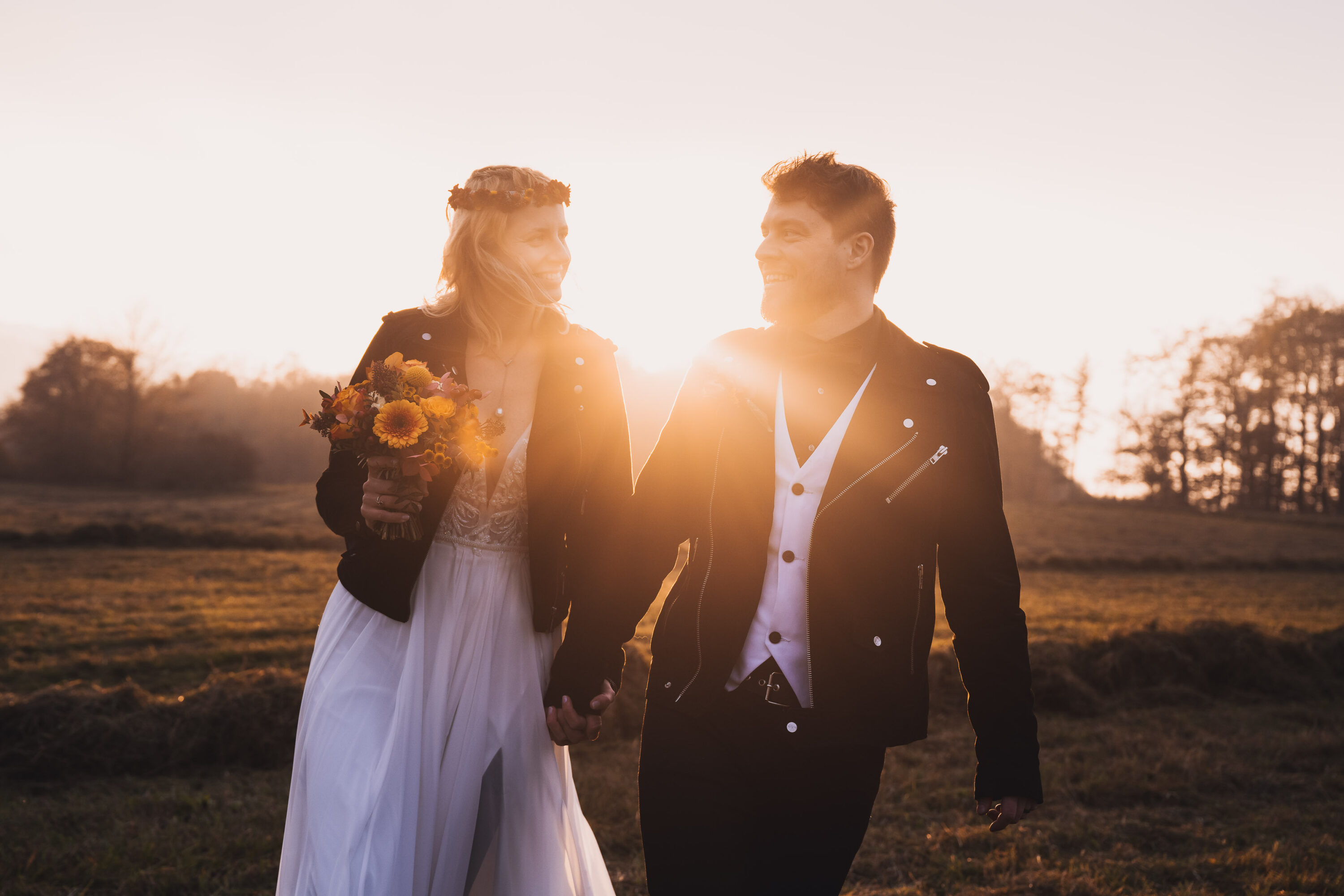 Pheline and Richard got married at Mirli and it was a very special celebration. The bride and groom had chosen a rocking outfit and it fit perfectly to the atmosphere. This way they could express their individuality on the pictures as well.

The ceremony took place outside and the scenery was just gorgeous. The sun was shining and the trees in the background created a perfect setting for the bride and groom. We captured beautiful shots that exude the love and bond of Pheline and Richard.

After the ceremony, the celebration continued and the guests visibly enjoyed themselves. There was great food and a super atmosphere. As a photographer, it was great to be able to capture the emotions and joy of the guests. Especially the party and dance photos are very successful, because the guests visibly had a lot of fun, which is also seamlessly transferred to the photos.

The highlight of the evening was the campfire, where we took some more romantic and amtospheric unique final photos for the wedding. Pheline and Richard's wedding was a special kind of celebration and I'm happy I was able to be a part of it.
If you are also still looking for a wedding photographer in Vienna, then feel free to check out my offer and get in touch anytime!