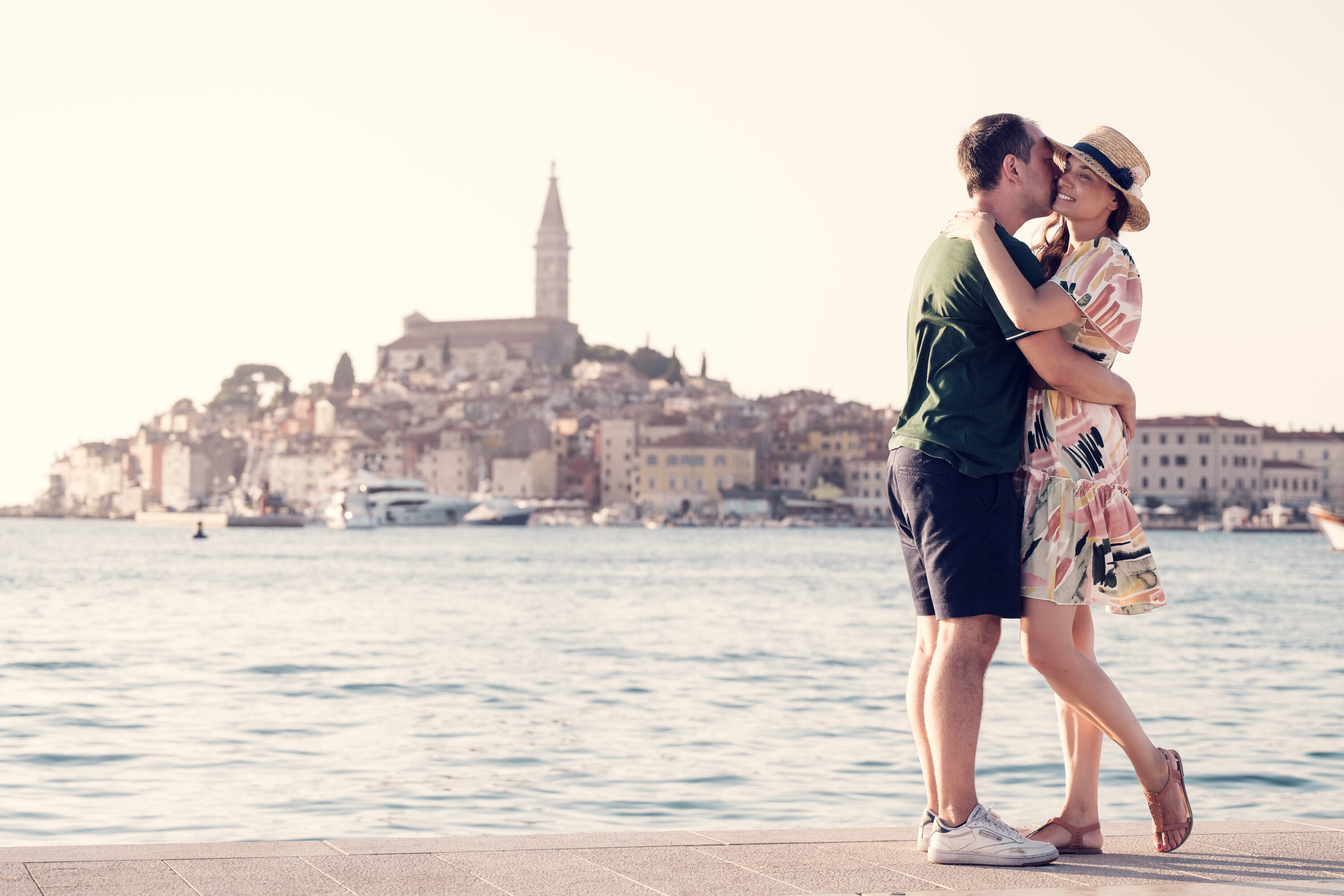 Today I would like to tell you about a very special shooting that will stay in my memory for a long time. It's about Adriana and Mario, two indescribably wonderful souls that I had the pleasure to photograph in the picturesque town of Rovinj on the Adriatic coast of Croatia. The two are very close friends and now regular clients for our couple shoots, so of course we had to take advantage of their vacation getaway to capture some great portraits.
Rovinj, with its narrow, winding streets and stunning views of the azure sea, made the perfect backdrop for this shoot. The old town has a special charm that you can not put into words. You just have to experience it. We started in the late afternoon when the light was just soft enough to create a romantic mood. With the glitter of the sun in the sea as a background, we started shooting.
The shoot didn't feel like work at all. It was more like a walk with friends, accompanied by lots of laughter, some heartfelt moments and of course many, many beautiful photos. As the sun began to approach the horizon, the colors became more and more intense. The sky turned a breathtaking orange that was reflected in the sea. This spectacular natural spectacle provided us with the perfect background for the final photos.
I hope the photos can capture even a fraction of the magic of this day. If you are also interested in a couple shooting, then feel free to check out our offer.