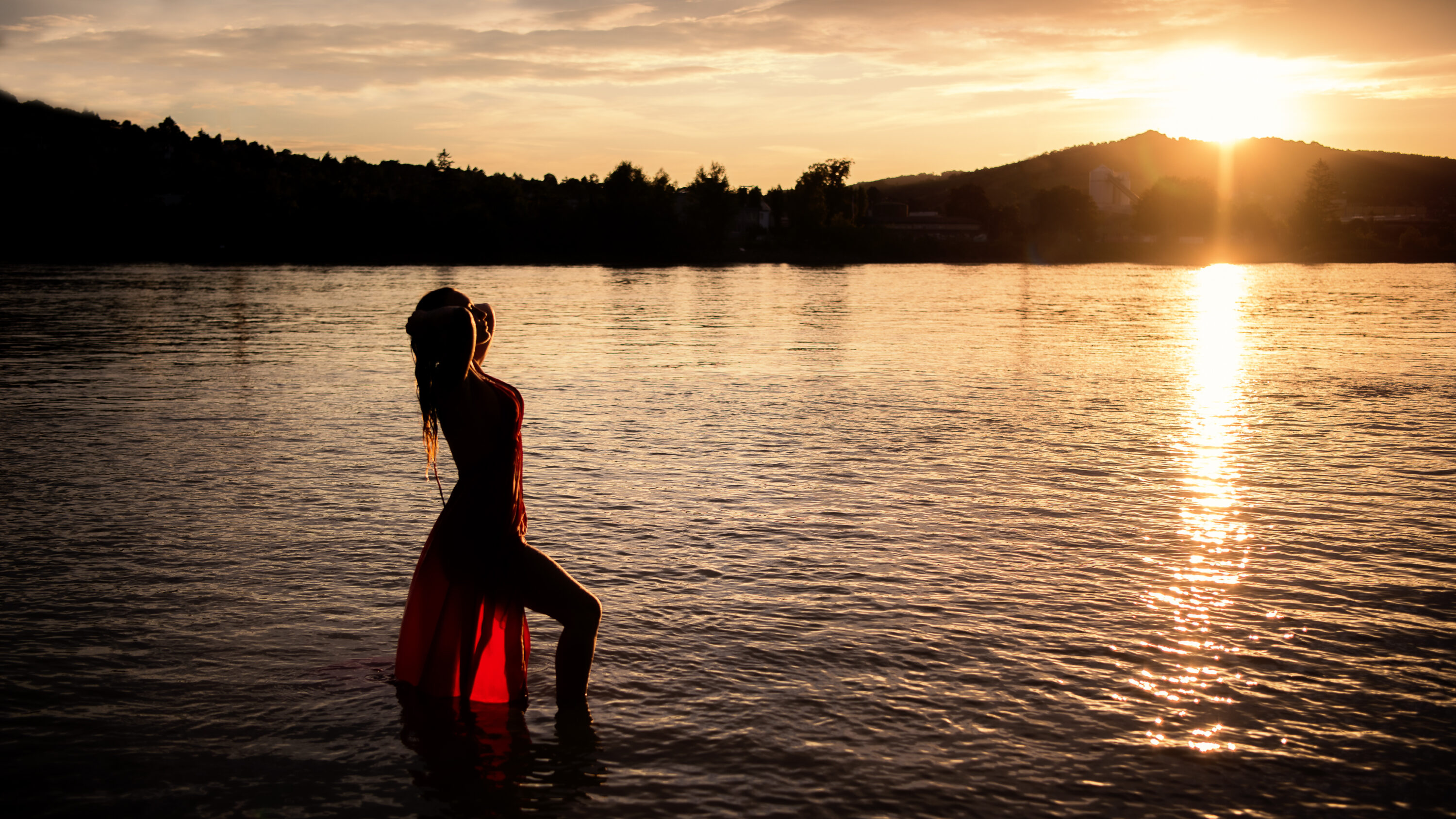 Last summer I had the pleasure of doing a photo shoot with Karolina and Werner at the Danube. The weather was perfect, the sun was shining brightly and it was an amazing backdrop for our photos.
The couple shoot started before sunset to make the most of the natural light. The Danube was calm and mirrored the surroundings, providing a great opportunity for some stunning landscape shots. We walked along the river and took advantage of the beauty of the surroundings to take some unique and beautiful pictures of Karolina and Werner. In addition to the couple photos, we also took the opportunity to do a one-on-one photo shoot with Karolina.
However, the highlight of the shoot was the pictures we took at sunset. We waited patiently until the sun was low in the sky and the skies turned various shades of orange and pink. We captured this moment perfectly and took some stunning pictures of Karolina and Werner as they cuddled on the banks of the Danube or even went into the water and enjoyed the sunset.
Did you also get the desire for a couple shooting in Vienna or Lower Austria? Just check out our offer and get in touch!