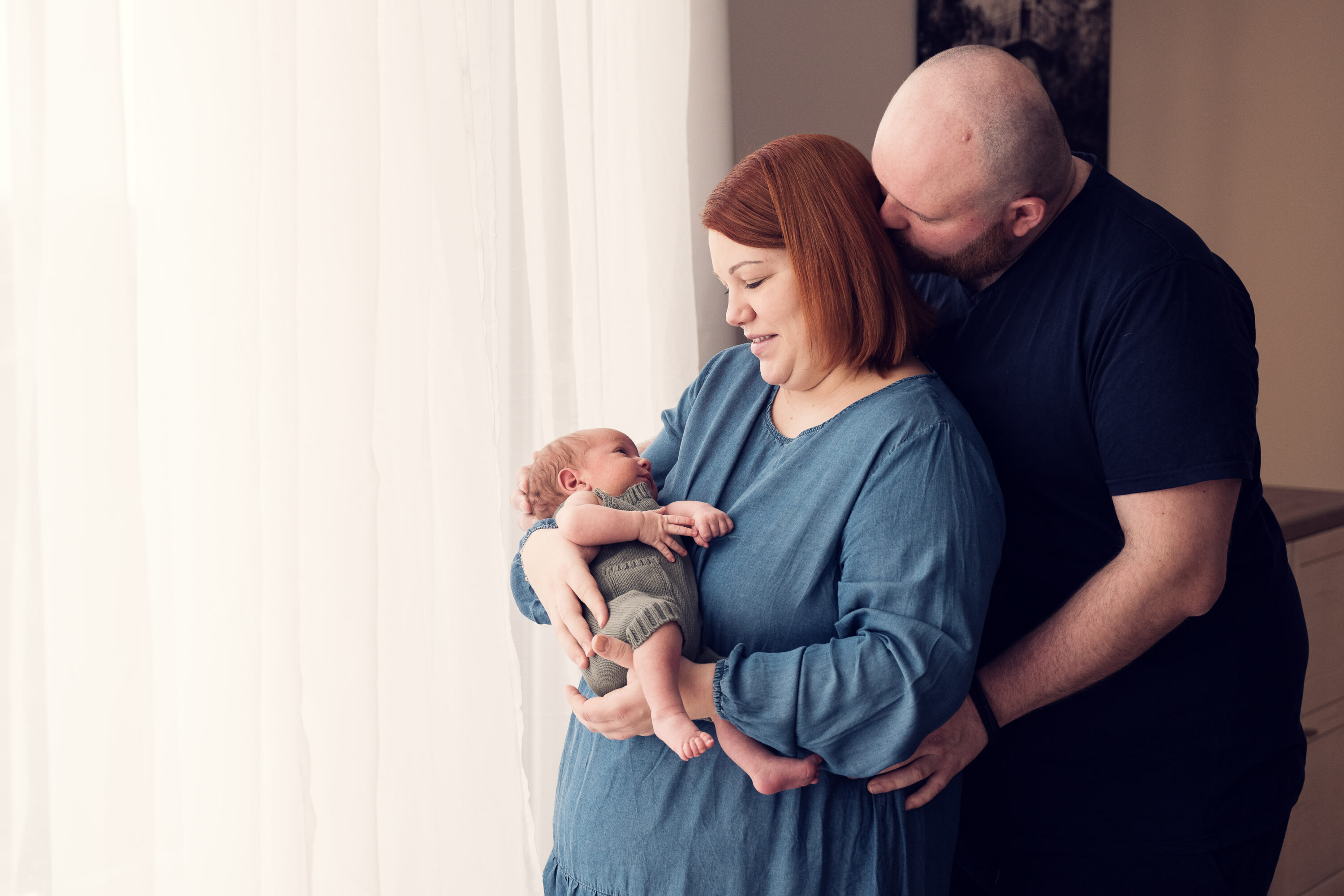 Today I want to tell you about a very special newborn shoot. Bianca and Mario invited me to their home to photograph their new family member. This was a great opportunity to create a home story and capture the magic of the early days.

The shooting took place in a cozy and relaxed atmosphere. It was nice to see Bianca and Mario taking care of their baby and loving him. We took our time to capture a variety of shots, including cuddly family shots and sweet detail shots.

I always love it when I have the opportunity to capture the personality of a family. Bianca and Mario had a lot of ideas and suggestions that I was able to incorporate into the recordings. We chose natural poses and soft colors to reflect the peace and harmony in the family.

The newborn shoot as a home story was a great experience and I'm happy with how the photos turned out. If you are also expecting a new family member soon and are looking for a family shoot, feel free to get in touch anytime.