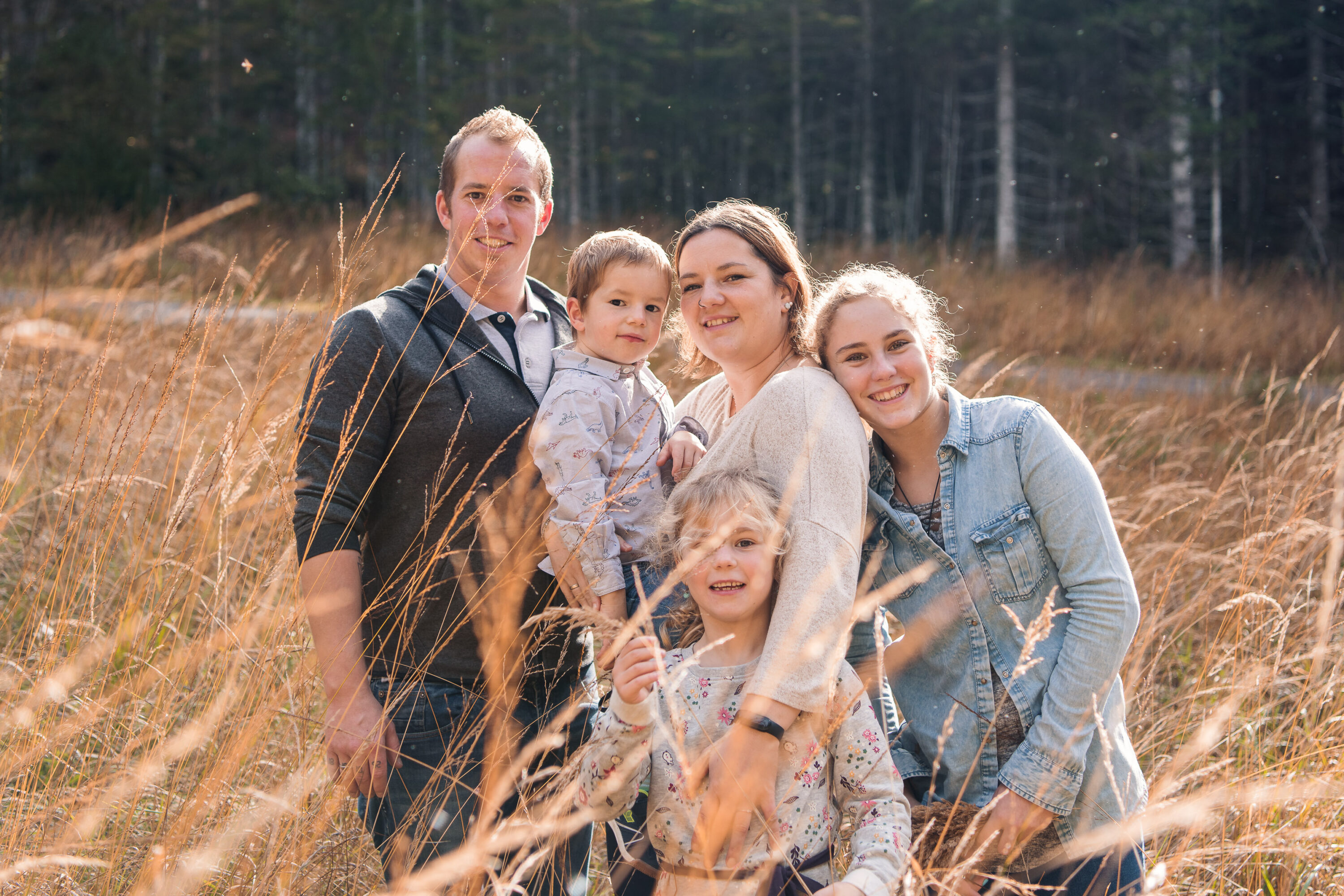 Today I want to tell you about a beautiful family shoot in the Mostviertel. The Michal family had decided to shoot in the fall and the location couldn't have been a better fit. The autumnal mood gave the pictures a warm and cozy atmosphere.

The Michals were super relaxed in front of the camera and clearly had fun shooting. It was great to see how they interacted with each other and how much they enjoyed their time as a family. We chose a combination of group photos and individual shots to highlight their individuality.

I personally love the autumnal colors and the warmth they radiate. The trees were colored in bright yellows and reds and the sun was beaming through the leaves. It was a challenge to find the perfect light for the shots, but it was definitely worth it.

The shoot was a lot of fun for all of us and I'm super happy with the results. I look forward to seeing the Michals again soon and capturing more memories for them. If you're up for a family shoot too, feel free to let me know!