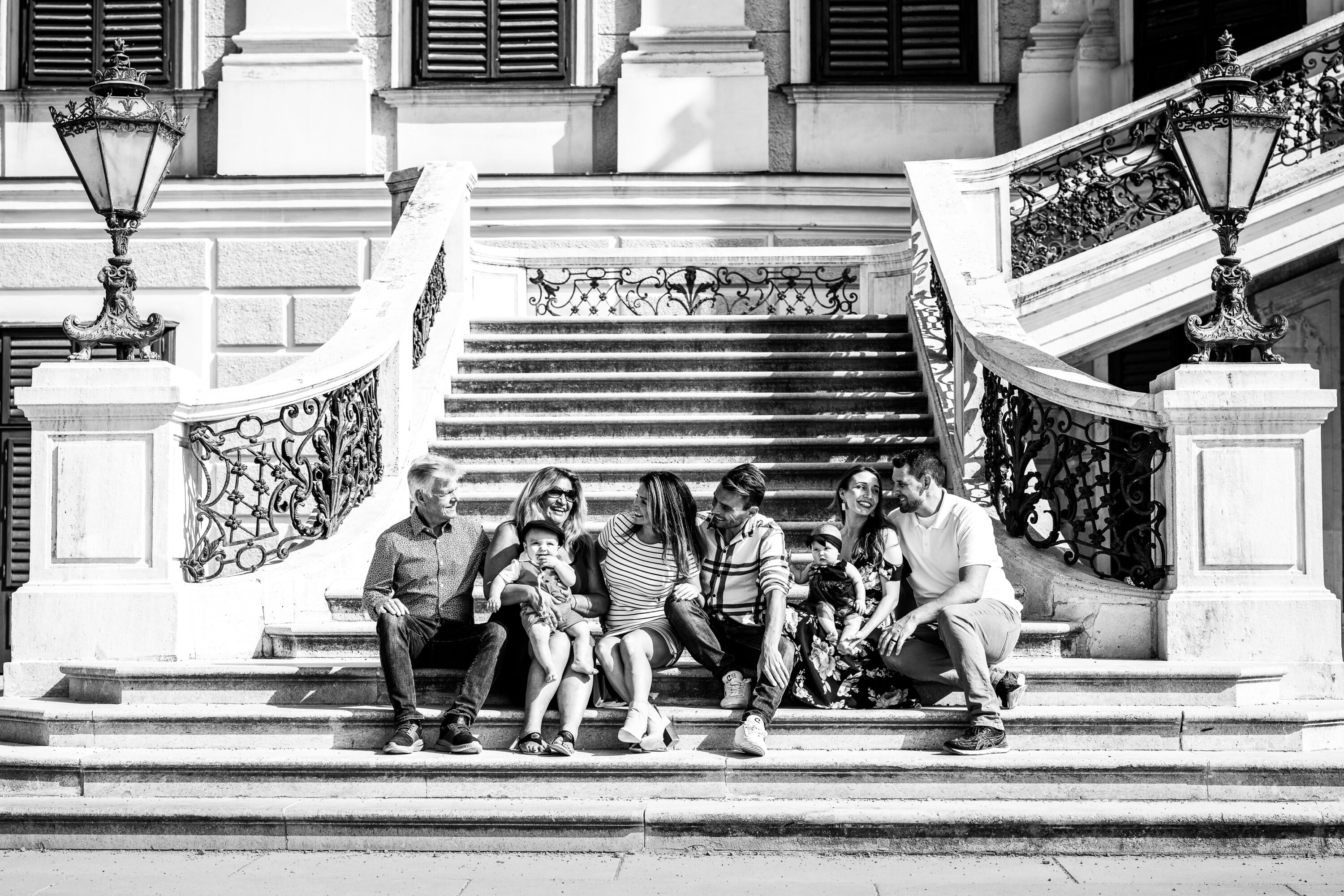 Vadik and his family had traveled from the USA and had planned a tour of Europe. Since they really wanted souvenir photos, they contacted us. From our location suggestions, they finally chose Schönbrunn Palace , and I think that was an excellent choice. Since they arrived with a large family we wanted to take both large and small family photos, as well as use the Change for individual couple photos.
We met in the castle park and took advantage of the beautiful backdrop of the magnificent buildings and gardens for family photos and portraits of the entire family. Schönbrunn Palace Park offers an abundance of beautiful places for photos, from the gardens and fountains to the statues and trees. It was a pleasure to use all these beautiful places to take unique and unforgettable photos.
Do you feel like doing your own family shoot or couple shoot? Check out our offer and get in touch!