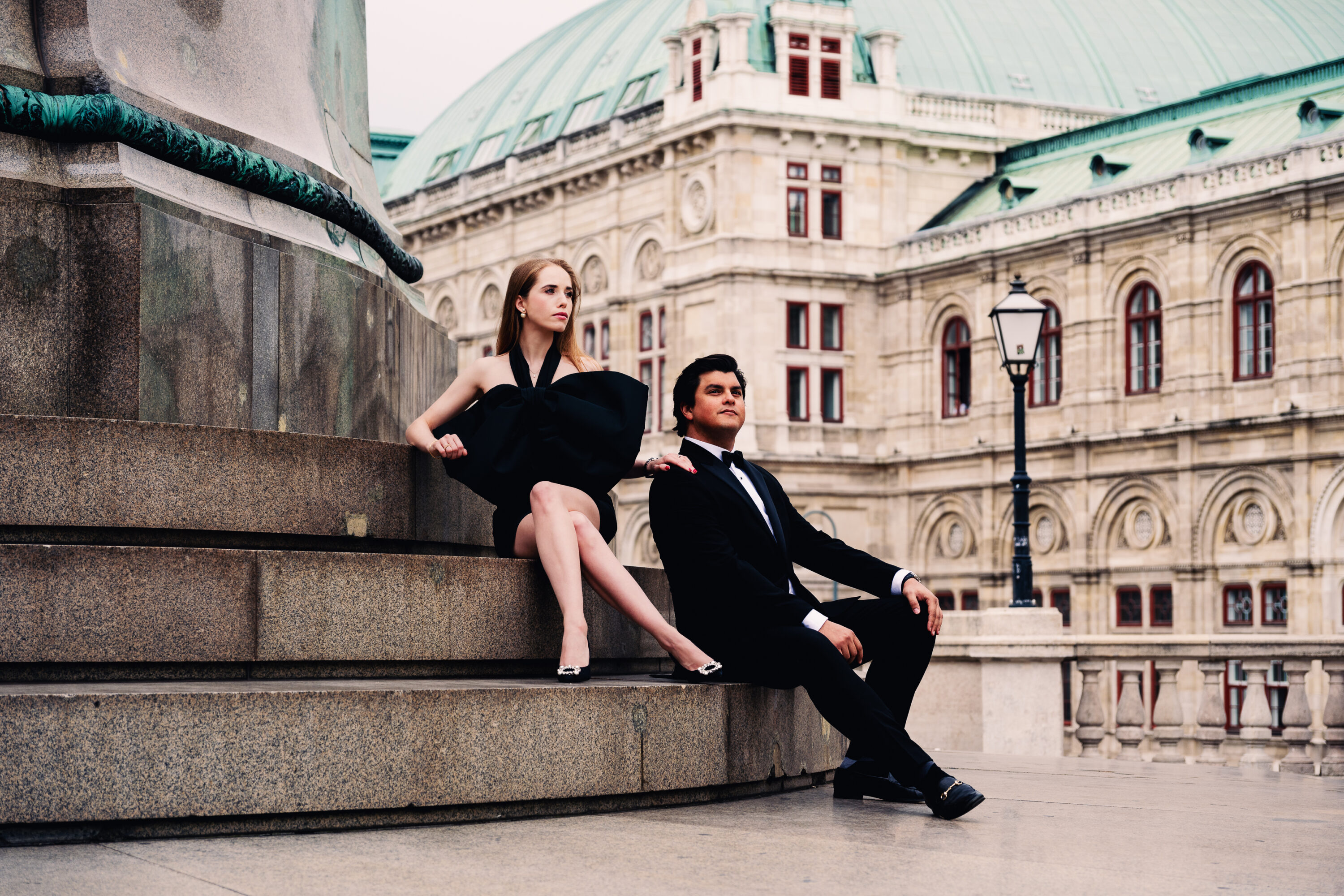 There are moments in life that are so unique that they should be magically captured in time. For Anna and Patrick, their engagement shoot in downtown Vienna was such a special moment.
The backdrop for this shoot could not have been better chosen. Vienna's gorgeous city center, with its historic architecture and elegant streets, provided the perfect stage. Starting at the Albertina, one of the most renowned art museums in the world, the two walked through the Natural History Museum to the Volksgarten where we ended the shoot.
Anna and Patrick opted for a very special look that reflected their deep feelings and the special occasion. Patrick in a stylish tuxedo and Anna in a pompous dress were a special eye-catcher. Stylistically, the pictures should be photographed in an editorial style to have a magazine character and I think we succeeded wonderfully.
If you are interested in a couple shooting or a special engagement shooting, then take a look at our packages. If you are still looking for a wedding photographer, then take a look at our offer - when booking a wedding, there are discounted conditions for an engagement shooting.